Visiting in Winter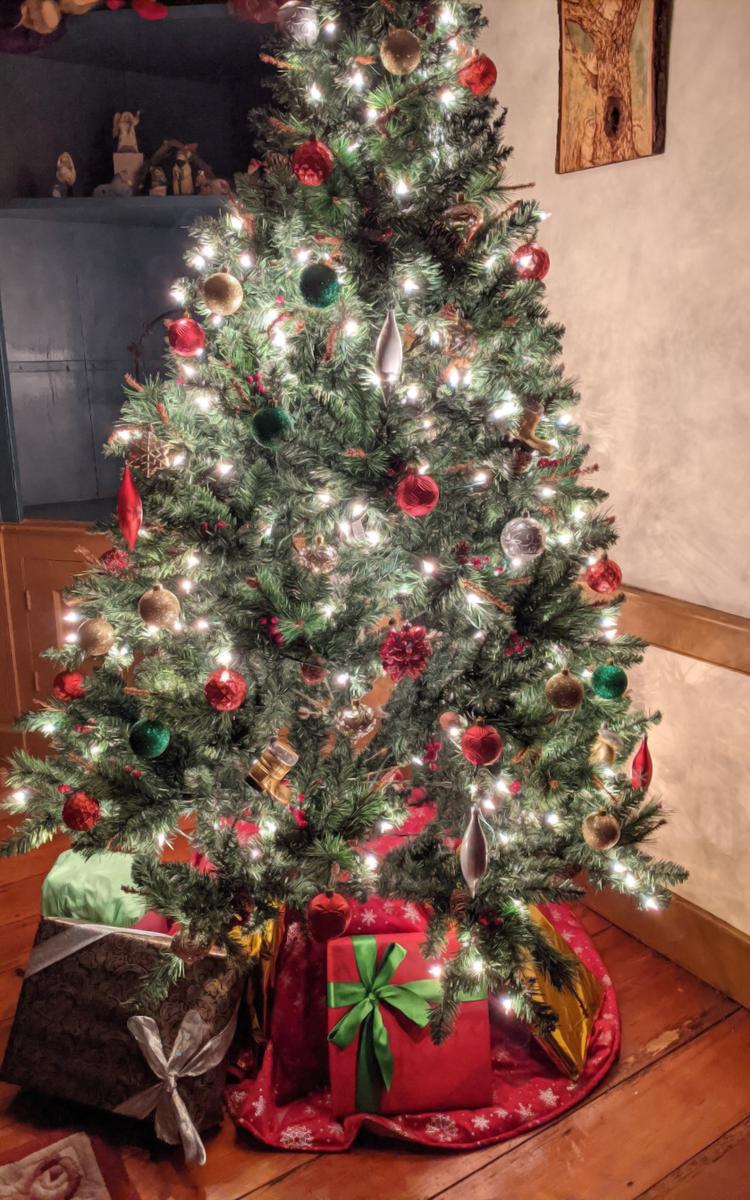 Winter is a magical time and we can't wait to have you stay with us and join in the fun. During your stay in December, our common rooms and halls will be decked for Christmas, and the toasty warmth of our fireplaces will drive away the chill.
The Strasburg Railroad can help you turn getting a Christmas Tree into a lifetime memory. Climb all aboard the Christmas Tree Train and journey to Leeman Place Grove where you can find the perfect pre-cut Christmas tree. Hop back on the steam train to head back home and your tree will be waiting for you back at the station. The Christmas Tree Train run November 26 & 27 and December 3 & 4, 2021. If you want to risk the cold, take a ride on the Long John Limited on February 19, 2022. Wear your winter warmest and brave the open air car for a bracing train ride.
Create a new Holiday tradition and participate in the Amish Christmas Cookie Tour, which runs November 19 to December 31. You'll get to visit several Amish homes, sample cookies and learn more about Amish culture. And walk away with recipes and cookies!
Right here in New Holland, the first Saturday in December is Christmas on Main. Main Street decks out for the holiday with a Winter Market, Tree Lighting, and Food Vendors. Here at the B&B, you're invited to explore our decorations, enjoy holiday cookies, and find our hidden Belsnickle.
The Ephrata Cloister is holding several holiday events starting with the Candlelight Open House on November 27, Christmas at the Cloister December 13 & 14, and Lantern Tours December 27 to 30. These events let you experience the history and arts of the cloister in unique ways.
Start 2022 by heading into Lancaster City to ring in the new year with fireworks, strolling DJs. Or enjoy a quiet New Year celebration playing games at the Country Hearth and toasting in the new year with your travelling companions. Snow is peaceful and beautiful from inside. But if you're concerned it might impact your travel plans, check out the snowfall clause of our cancellation policy.
Another great event in winter is Lititz Fire & Ice. Watch live ice sculpting by ice carving artists. By the end of the weekend there will be more than 70 sculptures. Friday and Saturday night typically feature pyrotechnic shows. All the while you can enjoy a chili cook-off, a hometown carnival, and the shops of Lititz.
OK, so a train ride isn't exactly outdoors, but if you take a ride in one of their open-air cars you'll get the best of both worlds!