Visiting in Fall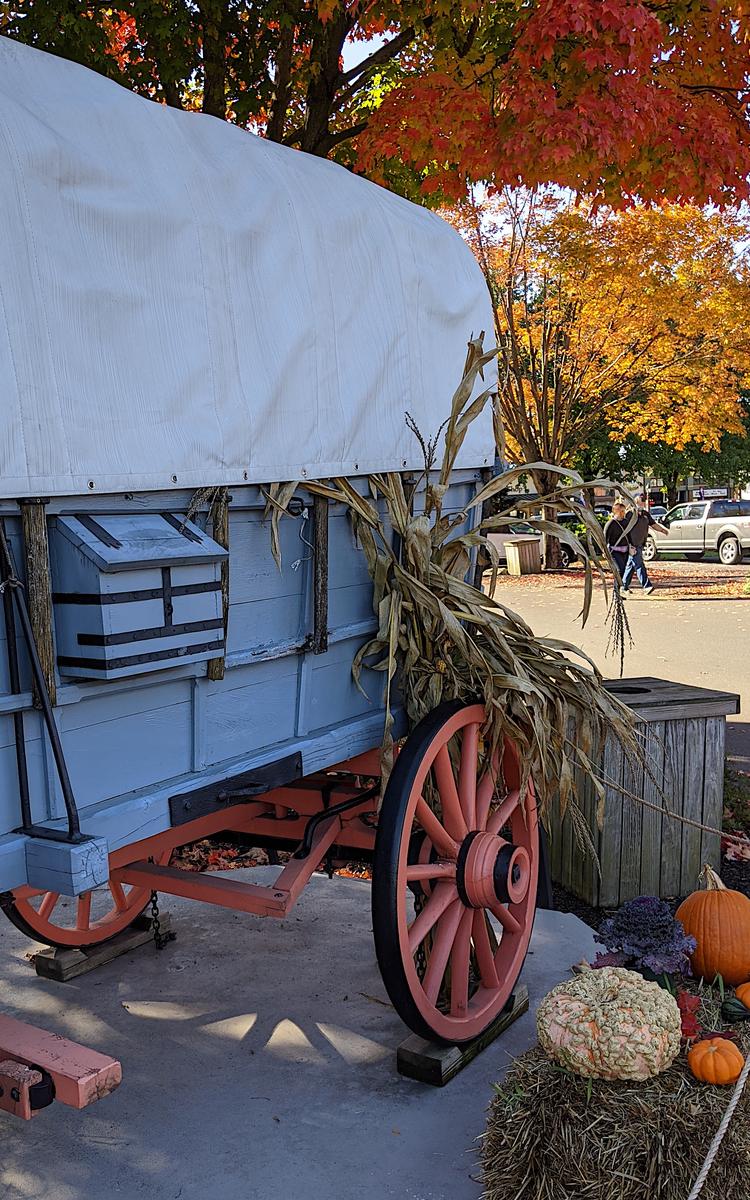 VIsiting in the fall is an opportunity to enjoy foliage around the countryside and a variety of unique fall activities in New Holland and throughout Lancaster County, PA. In October, nearly every roadside stand is bursting at the seams with pumpkins, gourds, and butternut squash for sale. Plus, when the nights start to get chilly you'll be able to enjoy the fireplaces throughout the inn!
Come for the Hot Air Balloon Festival and Country Fair on September 14, 2023. The sky is filled with a mosaic of color as the balloons launch for the festival. Or plan your own hot air balloon ride and see the countryside in all its colorful splendor.
Pennsylvannia has more covered bridges than any other state and Lancaster County boasts nearly 30 covered bridges. In the fall, you can enjoy the foliage as you drive around the countryside on one of several covered bridge self-driving tours.
October 4–7, 2023 is the New Holland Farmers Fair. This hometown favorite takes over Main Street and you can easily walk from the Country Hearth and be in the middle of the festivities in minutes. The fair features a parade, livestock contests, midway rides and games and much more.
For those with a sweet tooth, check out the annual Chocolate Walk in Lititz. This year's event is on Saturday, October 7, 2023. Enjoy visiting businesses in downtown Lititz and taste mouth-watering chocolate from local chocolatiers (tickets sell out early for this event). With or without the Chocolate Walk, Lititz is a great town to wander and explore the variety of cute shops and taste the wide array of treats available.
If you are into games and puzzles, the fall is a great time for a corn maze and Lancaster County is filled with farms. Mast Farms is a 17 minute drive and features twelve acres of corn with two mazes and other fun activities. The maze is open September 23 to November 11, 2023.
Another season-long favorite in the Pennsylvania Renaissance Faire in Manheim which runs from August 19 to October 29, 2023. Throughout the season they have special theme weekends, so come for your favorite theme or just to visit Her Majesty, Queen Elizabeth.
We look forward to hosting you this fall at the Country Hearth as you enjoy a Lancaster County adventure!